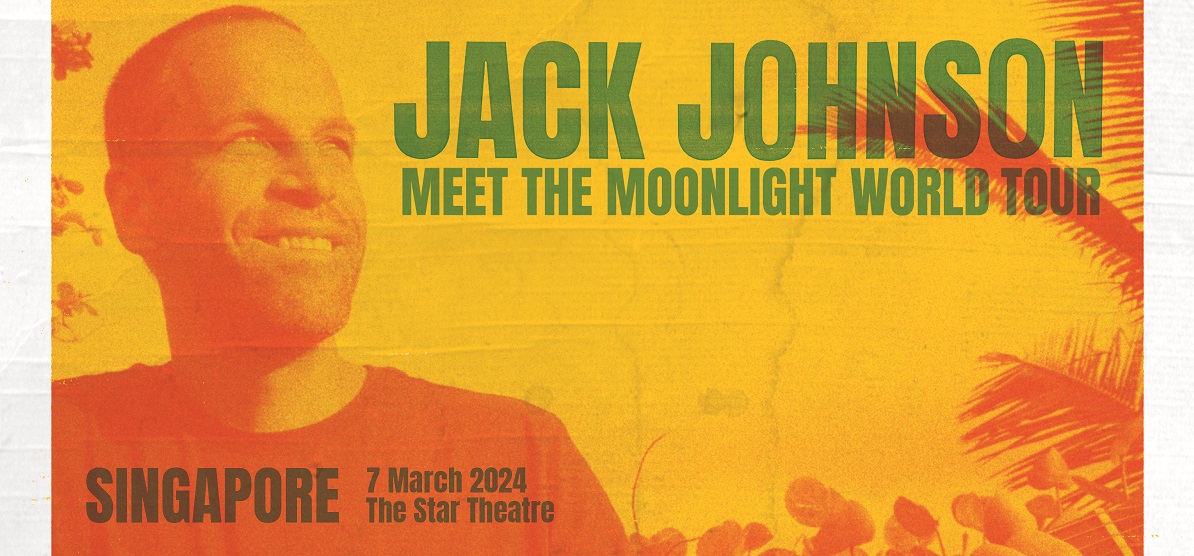 Jack Johnson - Live in Singapore [Rating: TBA]
07 Mar 2024 (Thu)
1 Views
Date and Time
07 Mar 2024 : 20:00 - 22:00
---
Location / Links
The Star Performing Arts Centre,The Star Theatre
---
Event Details
Jack Johnson grew up surfing and playing guitar in Hawaii. Since 2001, he has released seven studio albums and two live albums that have sold over 25 million copies worldwide. His Brushfire Records label and touring crew have been leaders in the greening of the music industry and his All At Once social action network connects fans with local non-profits at each tour stop. Jack, with his wife Kim, founded the Kokua Hawaii Foundation to support environmental education in Hawaii's schools and communities, as well as the Johnson Ohana Foundation to support environmental, art and music education worldwide. Proceeds from these albums and tour profits, along with Johnson's personal charitable activities, have resulted in over $37 million donated to charity since 2001. Johnson's latest studio album Meet The Moonlight was released in 2022 and has included sold out stops in North America, Australia, New Zealand, South America, Europe and the UK.
Admission Rule
Rating / Age Limit


Rating: To be Advised
No admission for infants in arms and patron below 6 years old
Admission is subject to tickets produced at the entrance

 


Photography / Video Recording Rules


 Photography, Video recording or Audio recording is not allowed for this event
Events That Match Your Vibe
Be The First To Catch the Hottest Events
Why settle for the ordinary?
Don't wait in line. Get the newest and hottest event updates sent to you!