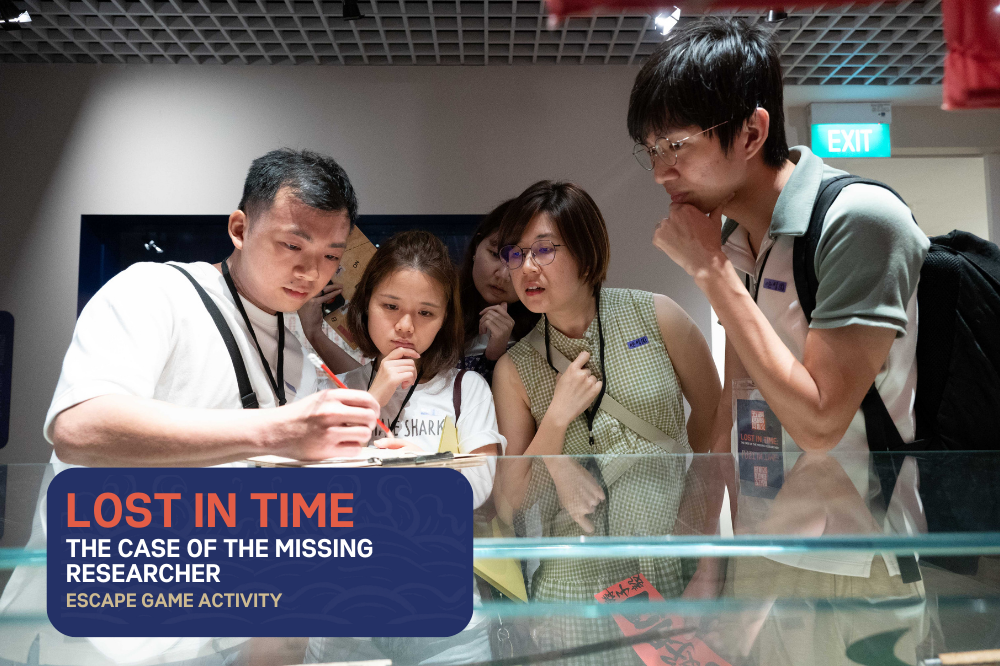 Lost in Time: The Case of the Missing Researcher
28 Oct 2023 (Sat) - 10 Dec 2023 (Sun)
7 Views
Date and Time
28 Oct 2023 : 14:30 - 16:00
28 Oct 2023 : 16:00 - 17:30
29 Oct 2023 : 14:30 - 16:00
29 Oct 2023 : 16:00 - 17:30
11 Nov 2023 : 14:30 - 16:00
11 Nov 2023 : 16:00 - 17:30
12 Nov 2023 : 14:30 - 16:00
12 Nov 2023 : 16:00 - 17:30
09 Dec 2023 : 14:30 - 16:00
09 Dec 2023 : 16:00 - 17:30
10 Dec 2023 : 14:30 - 16:00
10 Dec 2023 : 16:00 - 17:30
Show More
Show Less
---
Location / Links
Sun Yat Sen Nanyang Memorial Hall
---
Event Details
[LAST RUN] This is your last chance to save the researcher.

Difficulty: 3/5

You and your team are called in to investigate the disappearance of a renowned researcher who has vanished while studying a mysterious 19th century artefact. The researcher was known for his obsession with the artefact's historical significance and is believed to have used a forbidden method of time travel that has left him trapped in the past.

To find and rescue the researcher, you and your time will need to navigate through twists and turns to uncover clues and solve puzzles. But beware, as there may be those who would go to great lengths to keep the researcher hidden, and the dangers of the forbidden method of time travel are ever-present.

Can you locate the missing researcher and bring him back to safety before it's too late? The clock is ticking, and time is running out. The fate of the researcher rests in your hands. Can you complete the mission and bring him back to the present?
Admission Rule
Suitable for participants aged 10 years and above.
Recommended group size of 4 – 5 pax.
The game is conducted in English.
Kindly arrive 10 minutes before the programme commences for registration.
Events That Match Your Vibe
Be The First To Catch the Hottest Events
Why settle for the ordinary?
Don't wait in line. Get the newest and hottest event updates sent to you!