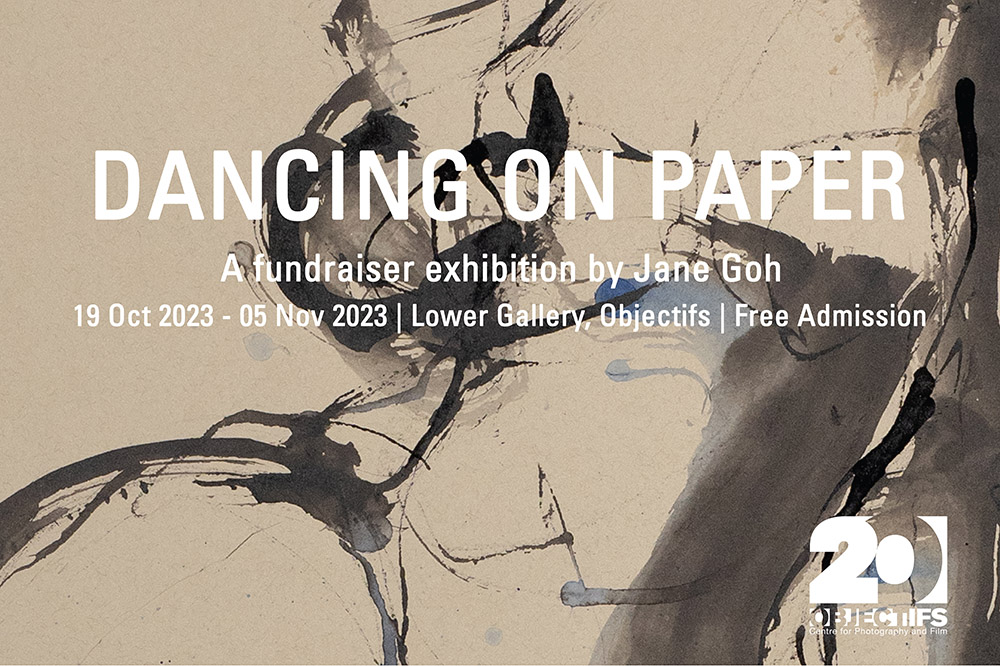 [Mature Content] Dancing on Paper
19 Oct 2023 (Thu) - 05 Nov 2023 (Sun)
8 Views
Date and Time
19 Oct 2023 : 19:00 - 21:00
---
Location / Links
Objectifs Centre for Photography and Film
---
Event Details
Dancing on Paper by Jane Goh is an exploration of abstract nude female drawings rendered in the mediums of Chinese ink, crayons and acrylic. This exhibition invites you to embark on a journey into the boundless realm of femininity, where form meets abstraction and lines converge to celebrate the sheer beauty of the female body.

Her works captivate with their delicate dance between abstraction and representation. With each stroke, the artist evokes a symphony of emotions, echoing the complexity and diversity of womanhood.

This is a fundraiser exhibition. All proceeds will go towards the Objectifs' 20th Anniversary Fundraiser.

About the Artist
Jane Goh (b. 1947) embarked on her artistic journey at 50, when she took up a part time figure drawing course at LASALLE College of the Arts under the guidance of Mr. Sawn Huang, an abstract art enthusiast. Her passion for drawing grew as she continued to draw weekly with her peers at Substation. This lasted for 2 years and they named themselves the 'Mark-makers' group whereby they organised group exhibitions, selling their works to raise funds for different charities. Jane then learnt to paint with watercolour for 1 year at Tanjong Pagar Community Centre. Since 2018, she has been painting regularly with a group of great friends, which included professional artists and enthusiasts, at her office on alternate Saturday mornings to horn her craft.
Inspired by her friend, Wai Fong, she developed a unique style of painting, blending abstraction and distortion. Jane's art is a therapeutic exploration of flow, gesture, and freedom, appreciating the creative endurance of her models.

Admission Rule
Opening | Thu 19 Oct, 7pm – 9pm
Closing event: Dancing on Paper – A Reading | Sun 5 Nov, 2.30pm – 4pm (RSVP on our website)
Events That Match Your Vibe
Be The First To Catch the Hottest Events
Why settle for the ordinary?
Don't wait in line. Get the newest and hottest event updates sent to you!