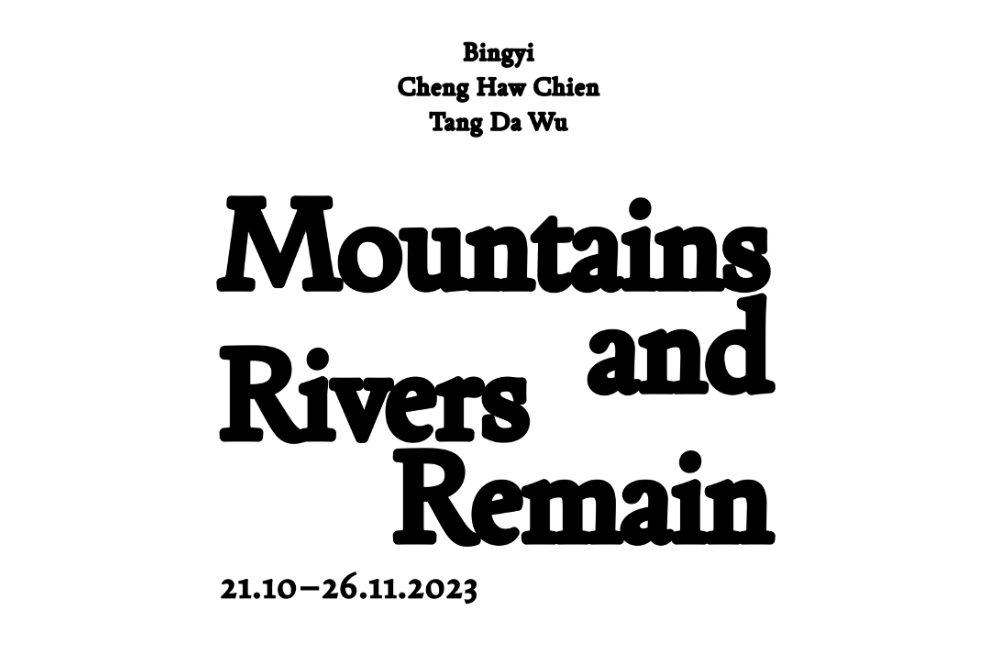 Mountains and Rivers Remain
21 Oct 2023 (Sat) - 26 Nov 2023 (Sun)
12 Views
Date and Time
Wed, Thu, Fri, Sat, Sun : 11:00 - 18:00
---
Location / Links
Gillman Barracks
---
Event Details
The Institutum is proud to announce the exhibition "Mountains and Rivers Remain", curated by Karin Oen. This showcase of ink-based contemporary paintings takes its title from the classic Tang dynasty poem Spring View by poet Du Fu. Featuring the works of three contemporary artists – Cheng Haw Chien, Bingyi and Tang Da Wu – who explore the expressive potential of ink as a medium, Mountains and Rivers Remain delves into the profound connection between the artists, ink, and the enduring beauty of landscapes.

Unlike traditional exhibitions that focus on specific historical Chinese landscape artists or movements, the exhibition presents the distinctive works of Cheng Haw Chien, Bingyi and Tang Da Wu as contemporary manifestations of ink's material and cultural significance. The three artists, hailing from diverse corners of the world – China, Malaysia, and Singapore – exemplify the contemporary diversity within the realm of ink painting while showcasing shared themes and synergies within their work.

Events That Match Your Vibe
Be The First To Catch the Hottest Events
Why settle for the ordinary?
Don't wait in line. Get the newest and hottest event updates sent to you!