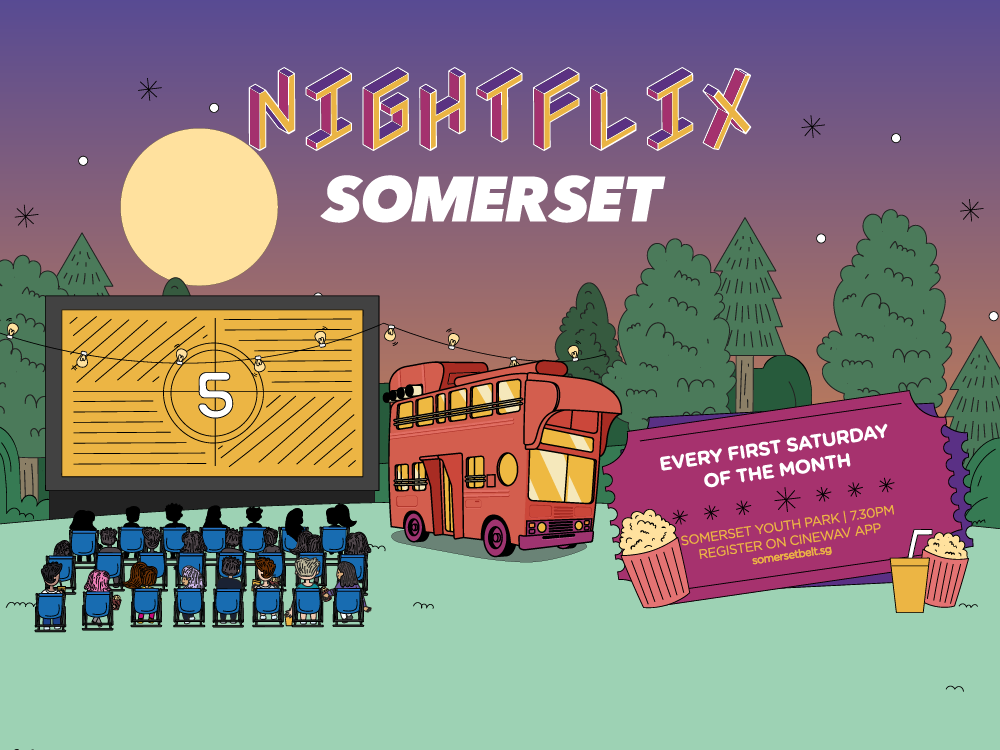 Nightflix Somerset
04 Nov 2023 (Sat)
20 Views
Date and Time
04 Nov 2023 : 19:30 - 21:15
---
Location / Links
Somerset Youth Park
---
Event Details
Hosted by *SCAPE, a well-known youth-centric organisation, this is not your average movie night. Taking place on the first Saturday of every month, Nightflix Somerset has set the stage to redefine your movie-watching endeavours. Why settle for standard audio when you can experience Cinewav's patented technology? This cutting-edge sound solution syncs audio directly to your personal devices, allowing you to immerate in a sound experience like never before. In addition, drinks and snacks will be provided as well as ice cream. To view the film trailers , head to our website at https://www.scape.sg/event/nightflix/ .
Admission Rule
Rating: PG
Download the Cinewav App for Audio
Events That Match Your Vibe
Be The First To Catch the Hottest Events
Why settle for the ordinary?
Don't wait in line. Get the newest and hottest event updates sent to you!