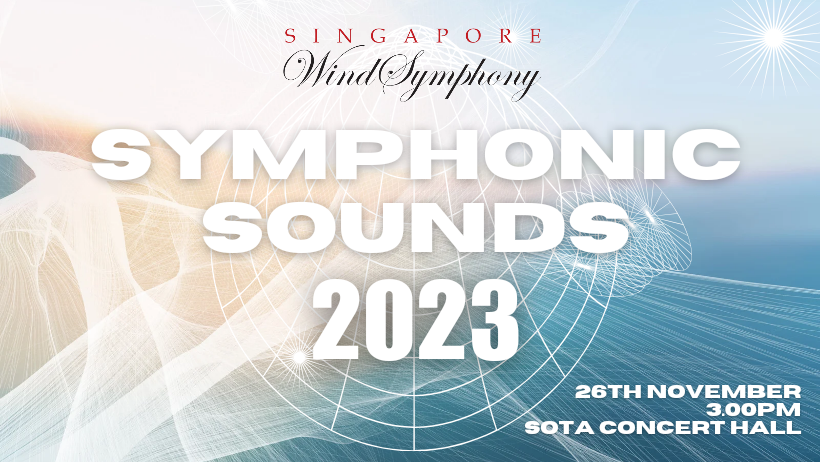 SYMPHONIC SOUNDS 2023
26 Nov 2023 (Sun)
101 Views
Date and Time
Sun : 15:00 - 17:00
---
Location / Links
SOTA Concert Hall
---
Event Details
Symphonic Sounds 2023 explores a wide spectrum of soundscapes of the wind band repertoire, ranging from the classics of Alfred Reed to Jos Moerenhout.
Alfred Reed's Praise Jerusalem depicts five variations of the Armenian Easter Hymn, a melody from the 7th Century. The piece showcases the various tones and colours of the woodwinds, brasses and percussion, and concludes with the addition of a six-voice brass choir.
Diptych by Robert Casteel (world premiere) is 2-movement symphonic poem - ¡sadness and JOY! Casteel brings us through the slow and sad movement, progresses into the energetic and joyful movement and then ends on a cheerful note, expressing the ups and downs of human emotions.
Embark on a journey with us transcending musical boundaries and bringing you through a multitude of sounds and to different parts of the world.
Admission Rule
Rating: General
Infant and children below 3 must be accompanied by an adult
Children 3 years and above must purchase a ticket for entry.
Events That Match Your Vibe
Be The First To Catch the Hottest Events
Why settle for the ordinary?
Don't wait in line. Get the newest and hottest event updates sent to you!