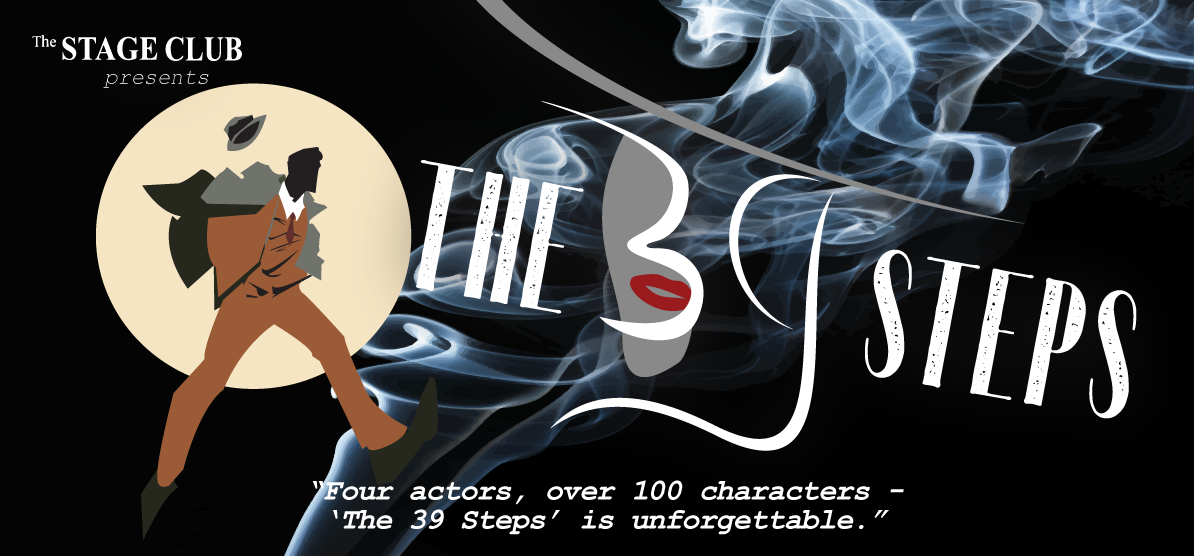 The 39 Steps [G]
23 Nov 2023 (Thu) - 26 Nov 2023 (Sun)
193 Views
Date and Time
23 Nov 2023 : 19:30 - 21:30
24 Nov 2023 : 19:30 - 21:30
25 Nov 2023 : 19:30 - 21:30
26 Nov 2023 : 14:30 - 16:30
---
Location / Links
Drama Centre Black Box
---
$24.00 - $60.00
193 Views
Event Details
Richard Hannay, returning to London on vacation, meets a mysterious woman during a night at the theatre who insists that he take her home with him. She soon confesses to being a spy, hot on the trail of a dangerous organisation, the 39 Steps. That same night she is stabbed and killed in his flat and Richard is suddenly thrown into a wild chase to escape both the police and the mysterious 39 Steps, whilst trying to solve the riddle behind her murder.
Winner of the 2007 Laurence Olivier Award for Best New Comedy
"Absurdly enjoyable… performed by a cast of four that seems like a cast of thousands" – The New York Times
Directed by: Neal Thapar
Starring: Richard John Webster, Tanya Sen, Stephanie Jane Hughes, Emma HermaszewskaAdapted by Patrick Barlow
From the novel by John Buchan
From the movie by Alfred Hitchcock
Licensed by ITV Global Entertainment
And an original concept by Simon Corble and Nobbie Dimon CompanyPresented by The Stage Club, Singapore
Admission Rule
Rating/Age Limit


Rating: General
No admission for infants in arms and children below 6 years old
Children 6 years and above must purchase a ticket for entry
Admission is subject to tickets produced at the entrance


Late Seating Advisory


You are strongly advised to be seated 30 minutes before the performance start time
No admission will be allowed into the venue once the performance has commenced
Exceptions may be made at the venue's discretion depending on the nature of the performance


Photography / Video Recording Rules


No Photography, Video recording and Audio recording is allowed for this event.


Wheelchair Users


The Drama Centre Black Box is wheelchair-accessible and includes limited wheelchair seating. Please call the SiSTIC hotline +65 6348 5555 to book wheelchair seats.
Events That Match Your Vibe
Be The First To Catch the Hottest Events
Why settle for the ordinary?
Don't wait in line. Get the newest and hottest event updates sent to you!