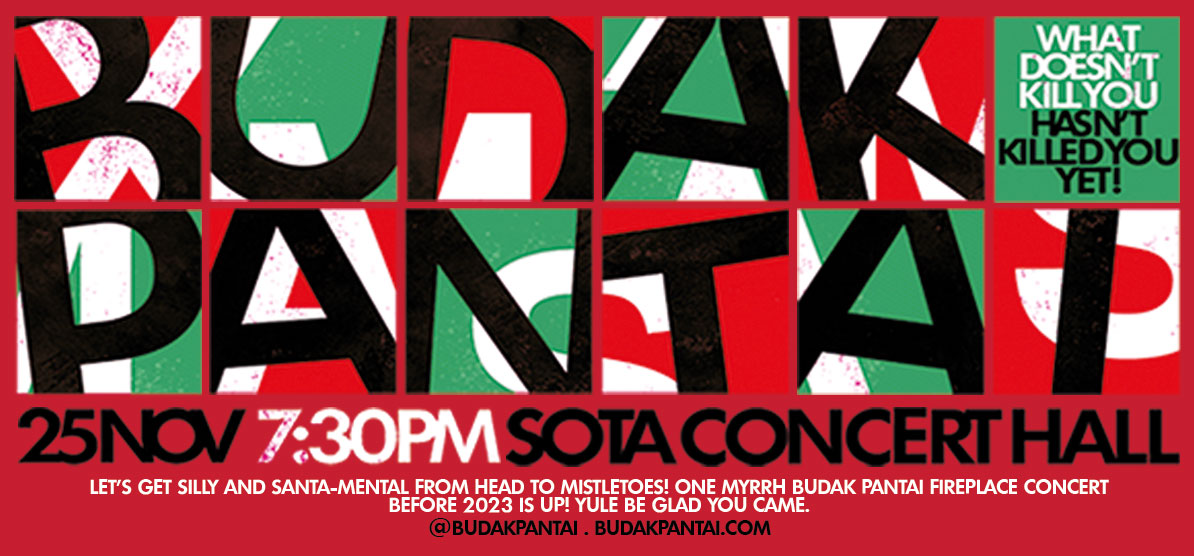 Budak Pantai Presents What Doesn't Kill You (Hasn't Killed You Yet) [G]
25 Nov 2023 (Sat)
5 Views
Date and Time
25 Nov 2023 : 19:30 - 21:00
---
Location / Links
SOTA Concert Hall
---
Event Details
Come together for an evening of silly chatter, irrelevant counsel, and carefree musings in song and laughter, as we look back at 2023. Join Budak Pantai at their concert on 25 Nov to remember all that's good. Oh, and bring your Santa hat.
Admission Rule
Rating / Age Limit


Rating: General
No admission for infants in arms and children below 6 years old
Children 6 years and above must purchase ticket for entry
Admission is subject to tickets produced at the entrance


Photography / Video Recording Rules


Flash Photography, Video recording & Audio recording is not allowed for this event
Events That Match Your Vibe
Be The First To Catch the Hottest Events
Why settle for the ordinary?
Don't wait in line. Get the newest and hottest event updates sent to you!