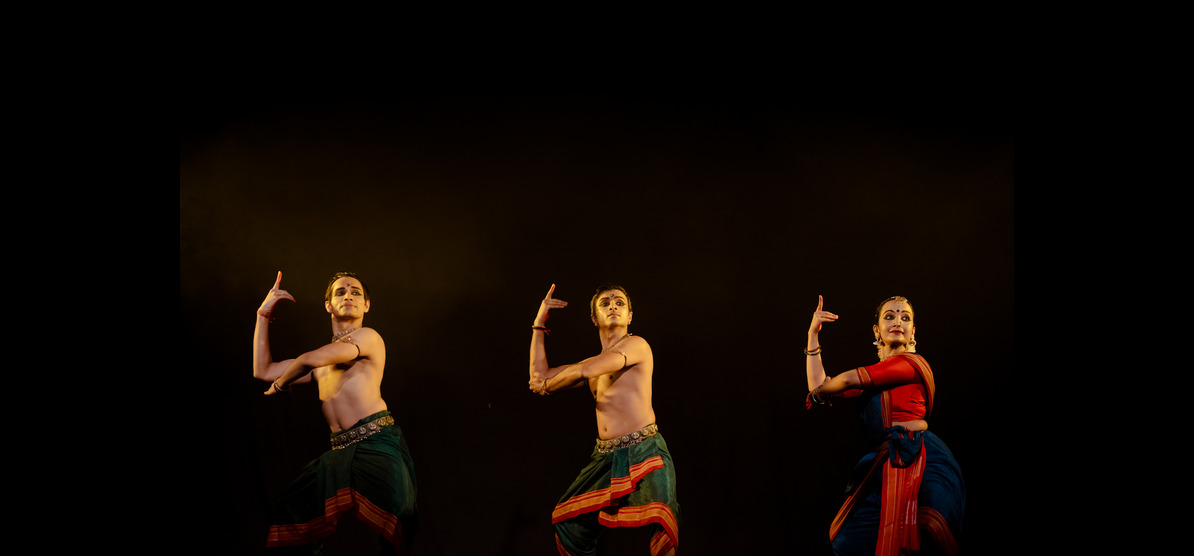 Esplanade Presents | Kalaa Utsavam 2023 • Approaching Choreography in Indian classical dance by Punyah Dance Company (India)
19 Nov 2023 (Sun)
8 Views
Date and Time
19 Nov 2023 : 19:00 - 21:30
---
Location / Links
Esplanade Annexe Studio
---
Event Details
Catch this rare opportunity to hear from the artistic directors of Punyah Dance Company and learn the nuances of choreography!  Parshwanath Upadhye, Adithya PV and Shruti Gopal will focus on nrutta and abhinaya, while demonstrating a composition of theirs, to show the process of choreography. The workshop will also briefly touch on the demands of direction and producing.

Participants are advised to wear clothing suitable for flexible movement and floor seating.

This session is best suited for senior Indian classical dancers, ages 18 and above, who aspire to choreograph and teachers of Indian classical dance, with at least seven to eight years of experience.
Admission Rule
Admission Rules of Esplanade:

Rating/Age Limit

- Admission is subject to tickets produced at the entrance.

- Infants in arms or children below the age of 18 shall not be admitted.

- Children aged 18 years and above must purchase ticket for admission.

Late Admission Advisory

- You are strongly advised to arrive before the workshop start time.

- Latecomers will be admitted during suitable breaks, if any.

- Exceptions may be made at Esplanade's discretion depending on the nature of the workshop.

Photography/Video Recording Rules

- No unauthorised photography, video and audio recording is allowed for this event.

- Please note that photographs and videos of patrons may be taken at this event for use in our archival and publicity material.

Help Us Keep Everyone Safe

- Strictly no food & beverage allowed in the workshop venues.

- Stay at home if you're unwell.
Events That Match Your Vibe
Be The First To Catch the Hottest Events
Why settle for the ordinary?
Don't wait in line. Get the newest and hottest event updates sent to you!