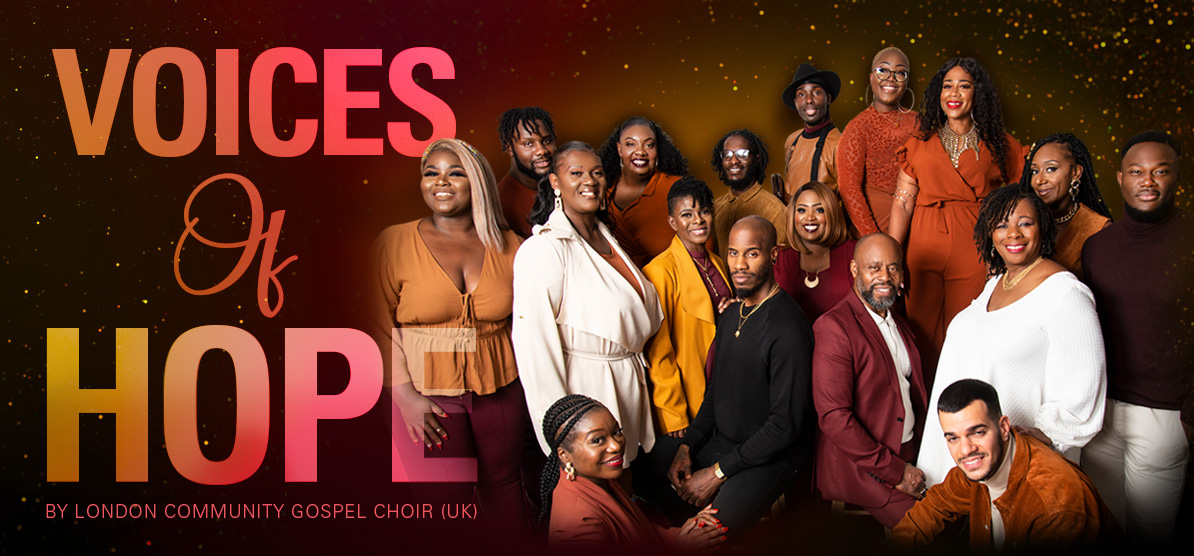 Esplanade Presents | Voices 2023 – Voices of Hope by London Community Gospel Choir (UK)
10 Dec 2023 (Sun)
3 Views
Date and Time
10 Dec 2023 : 17:00 - 19:00
---
Location / Links
Esplanade Concert Hall
---
Event Details
From humble beginnings in 1982, the London Community Gospel Choir (LCGC), led and founded by Rev Bazil Meade, has since gone on to become Europe's leading gospel sensation and a much sought-after gospel choir across continents.

LCGC is a Guinness World Record-breaking choir that has graced the world's greatest events such as International FA Cup Final at Wembley Stadium, Glastonbury, Live 8, World Aids Festival and the Grammy's. They are also regulars at the Royal Albert Hall.

Dubbed 'the nation's favourite choir' by the British press, LCGC supports various charities and global humanitarian causes such as Red Nose Day, Remembrance Day, Cancer Research, Amnesty International, Children in Need and World Aids Day. Their crowning moment was when Buckingham Palace invited them to sing for the Queen's Platinum Jubilee in June 2022 where they led the National Anthem and performed Keep Moving and Sun In The Rain. This historic, momentous and joyous experience captivated almost 1 billion viewers worldwide and collective national and international credits for exemplary work carried out spanned across film, music and TV.

Rev Meade MBE's vision combines music and faith—a unique blend expressed through unforgettable songs. LCGC's repertoire includes hits like The Answer, Everything Will Be Alright and Rather Be, showcasing their boundless talent and musical versatility.

Unlock the soul-stirring magic of gospel music with the London Community Gospel Choir Workshop. Enjoy up to 20% savings on the workshop when you purchase a ticket to their concert.
Admission Rule
Admission Rules of Esplanade:

Rating/Age Limit

- Admission is subject to tickets produced at the entrance.

- Infants in arms or children below the age of 6 shall not be admitted.

- Children aged 6 years and above must purchase ticket for admission.

Late Seating Advisory

- You are strongly advised to be seated before the performance start time.

- Latecomers will be admitted during suitable breaks, if any.

- Exceptions may be made at Esplanade's discretion depending on the nature of the performance.

Photography/Video Recording Rules

- No photography and video recording is allowed for this event.

- Please note that photographs and videos of patrons may be taken at this event for use in our archival and publicity material.

Help Us Keep Everyone Safe

- Strictly no food & beverage allowed in the performance venues.

- Stay at home if you're unwell.
Events That Match Your Vibe
Be The First To Catch the Hottest Events
Why settle for the ordinary?
Don't wait in line. Get the newest and hottest event updates sent to you!