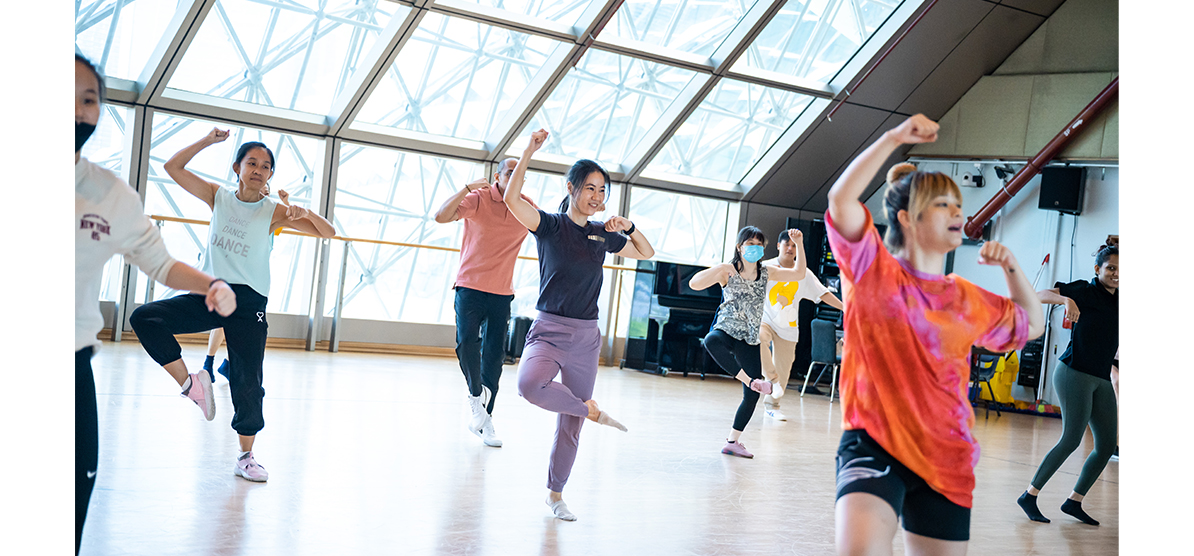 Esplanade Presents | da:ns • da:ns focus - FL/OW (The FULL OUT Weekend) • FL/OW Dance Workshops (Adults & Youth)
25 Nov 2023 (Sat)
6 Views
Date and Time
25 Nov 2023 : 16:30 - 18:00
25 Nov 2023 : 19:00 - 20:30
---
Location / Links
Esplanade Rehearsal Studio
---
Event Details
Tailored for absolute beginners, with two left feet or little experience in dance.

From 2023, Esplanade's beloved dance platform, da:ns festival transforms into da:ns focus, an exciting year-round season of five themed weekends of distinct focuses. Each da:ns focus weekend will also be accompanied by introductory dance workshops for all ages.

Leading up to da:ns focus – FL/OW (The FULL OUT Weekend) taking place on 1 – 3 December, these street dance workshops will allow you to immerse yourself in our homegrown street dance scene across 18 sessions on 18, 19 and 25 November, taught by experienced Singapore dance instructors.

With genres ranging from hip hop to street jazz, K-pop to party moves, come on down and pick up your next favourite move with us!

This programme is presented as part of da:ns focus – FL/OW (The FULL OUT Weekend) on 1-3 Dec 2023, celebrating diverse facets of street dance through performances, workshops, battles and parties.
Admission Rule
Admission Rules of Esplanade:

Rating/Age Limit

- Admission is subject to tickets produced at the entrance.

- Infants in arms or children below the age of 13 shall not be admitted.

- Children aged 13 years and above must purchase ticket for admission.

Late Admission Advisory

- Meeting Point: Theatre Studio Entrance, Level 4, 15 mins before start time.

- You are strongly advised to arrive before the workshop start time.

- Latecomers will be admitted during suitable breaks, if any.

- Exceptions may be made at Esplanade's discretion depending on the nature of the performance.

Photography/Video Recording Rules

- No unauthorised photography, video and audio recording is allowed for this event.

- Please note that photographs and videos of patrons may be taken at this event for use in our archival and publicity material.

Help Us Keep Everyone Safe

- Strictly no food & beverage allowed in the workshop venues.

- Stay at home if you're unwell.
Events That Match Your Vibe
Be The First To Catch the Hottest Events
Why settle for the ordinary?
Don't wait in line. Get the newest and hottest event updates sent to you!