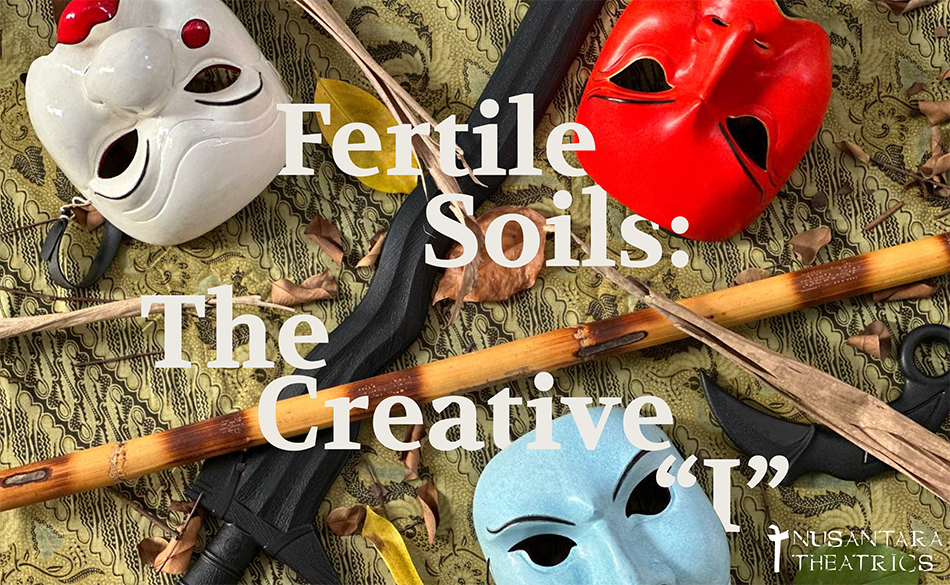 FERTILE SOILS: THE CREATIVE "I"
04 Dec 2023 (Mon) - 08 Dec 2023 (Fri)
26 Views
Date and Time
Mon, Tue, Wed, Thu, Fri : Full Day
---
Location / Links
Studio Central, 112 Middle Road, #03-01
---
Event Details
FERTILE SOILS: THE CREATIVE "I" is an approach towards unearthing one's creative potential by holding space for investigation and discovery through movement, voice and text. Deeply inspired by Michael Chekhov's core tenet of Creative Individuality, participants will be guided to uncover new ways of perceiving and articulating their experiences and unique artistic intuitions both inward and outwardly. The workshop blends traditional Malay martial practices of Silat Tua with archetypal mask work to tap into the rich fertile soil of artistry within.

The workshop's approach takes on two forms of inquiry. The morning sessions will consist of a sustained practice of Topengan Silat Tua (Silat Tua Mask Work), a balance of concentrated discipline and ecstatic movement exploration. After which there will be a break for lunch. The afternoon sessions will have participants work through an individual creative process of devising supported by the facilitating artists. The workshop culminates in a private performance-sharing exclusively for and by the participants.
Admission Rule
Due to the depth of material and demands of the workshop we must limit our participants to the ages 16 and above. No prior experience performing is required, only a keen curiosity in performance craft and an openness to work. We welcome all artists of varying levels of experience and disciplines. We only ask of each participant to prepare a short performance piece prior to the start of the workshop. No prior experience performing is necessary, think of it as an introduction to the kind of artist you are, or hope to become. What speaks to you? What are you moved by? This piece should be no longer than three minutes and can be a presentation of, based upon, or inspired by a song, a text (be it monologue, poem, story, self-written), or both. It should be repeatable, with a clear beginning, middle, and end. This will be further developed throughout the course of the workshop and presented on the last day.




Events That Match Your Vibe
Be The First To Catch the Hottest Events
Why settle for the ordinary?
Don't wait in line. Get the newest and hottest event updates sent to you!