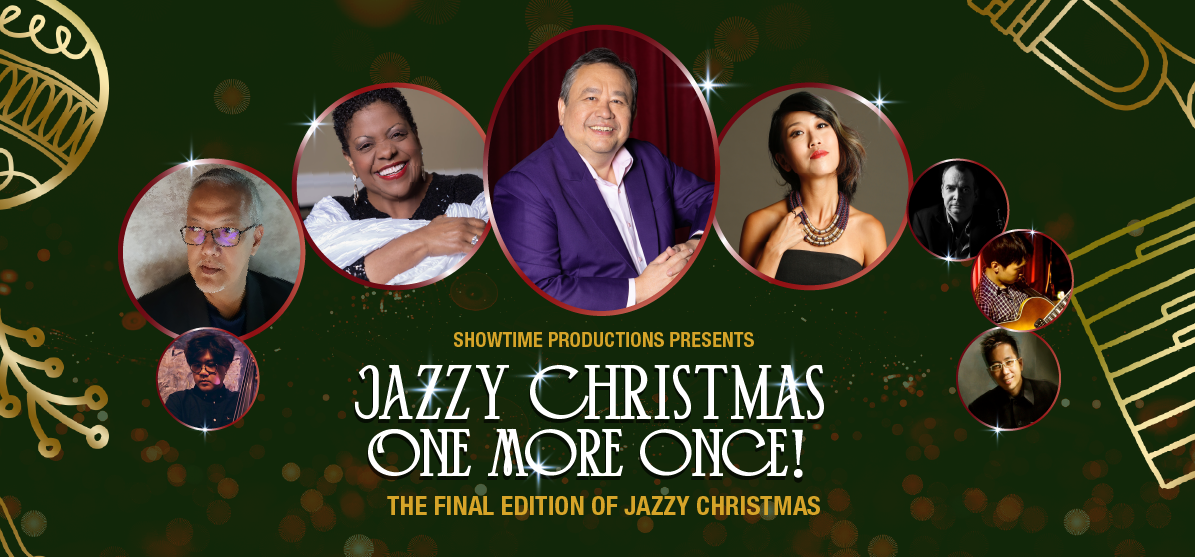 Jazzy Christmas One More Once! Showtime Production Presents, in Collaboration with Esplanade – Theatres on the Bay, supported by EFG and Creative Technology
16 Dec 2023 (Sat)
7 Views
Date and Time
16 Dec 2023 : 19:30 - 21:00
---
Location / Links
Esplanade Concert Hall
---
Event Details
Embark on a heartwarming journey down memory lane as Jeremy Monteiro presents his final Jazzy Christmas concert.

Having presented 15 iterations in 20 years, the Jazzy Christmas series has embraced a diverse range of jazz styles—from the spirited New Orleans jazz to the soulful melodies of big band and the bluesy R&B jazz.

For this grand finale, Jeremy will be joined by a stellar lineup of guests who have performed on this series starting with top Malaysian jazz pianist Michael Veerapen, who played the entire Jazzy Christmas concert with Jeremy back in 2003.

Joining this unforgettable performance are two of Jeremy's dedicated collaborators—his close colleague and singer Melissa Tham and Grammy-nominated American singer Carmen Bradford, who has been performing and recording with Jeremy since 2005.

Be serenaded by Stardust, a vocal group led by singer and former national swimmer Pat Chan, Gerry Rezel, Ann Hussein, Faridah Ali and Robert Fernando.

This concert would not be complete without Jeremy's steadfast band members, who have performed on the Jazzy Christmas series and many other shows throughout Jeremy's 46-year career.

Jazzy Christmas One More Once! is a magical medley of well-loved Christmas tunes, popular jazz standards and a sprinkle of original compositions.

This concert is supported by Principal Sponsor EFG Bank and Supporting Sponsor Creative Technology.

Receive a pair of Creative Outlier Pro headsets and a Super X-Fi® headphone amplifier with every purchase of a Category 1 or Category 2 ticket. Terms and conditions apply.
Admission Rule
Admission Rules of Esplanade:

Rating/Age Limit

- Admission is subject to tickets produced at the entrance.

- Infants in arms or children below the age of 6 shall not be admitted.

- Children aged 6 and above must purchase tickets for admission.



Late Seating Advisory

- You are strongly advised to be seated before the performance start time.

- Latecomers will be admitted during suitable breaks, if any.

- Exceptions may be made at Esplanade's discretion depending on the nature of the performance.
Events That Match Your Vibe
Be The First To Catch the Hottest Events
Why settle for the ordinary?
Don't wait in line. Get the newest and hottest event updates sent to you!