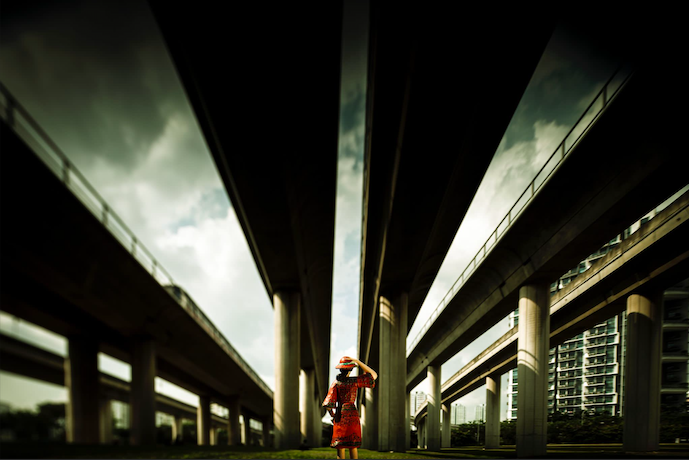 Lady Hat
15 Jan 2024 (Mon) - 03 Feb 2024 (Sat)
4 Views
Date and Time
15 Jan 2024 : 12:00 - 20:00
16 Jan 2024 : 12:00 - 20:00
17 Jan 2024 : 12:00 - 20:00
18 Jan 2024 : 12:00 - 20:00
19 Jan 2024 : 12:00 - 20:00
20 Jan 2024 : 12:00 - 20:00
21 Jan 2024 : 12:00 - 20:00
22 Jan 2024 : 12:00 - 20:00
23 Jan 2024 : 12:00 - 20:00
24 Jan 2024 : 12:00 - 20:00
25 Jan 2024 : 12:00 - 20:00
26 Jan 2024 : 12:00 - 20:00
27 Jan 2024 : 12:00 - 20:00
28 Jan 2024 : 12:00 - 20:00
29 Jan 2024 : 12:00 - 20:00
30 Jan 2024 : 12:00 - 20:00
31 Jan 2024 : 12:00 - 20:00
01 Feb 2024 : 12:00 - 20:00
02 Feb 2024 : 12:00 - 20:00
03 Feb 2024 : 12:00 - 20:00
Show More
Show Less
---
Location / Links
336 King George's Avenue, Singapore 208572
---
Event Details
Join us at 336 Artspace during Singapore Art Week (SAW) for the enchanting exhibition titled "Lady Hat." This unique collaboration between Wayne Peng, a visionary filmmaker, and Lim Sau Hoong, a creative director extraordinaire, unveils the beauty of their artistic union.

Wayne and Sau Hoong, merge their distinct disciplines into a mesmerising experience that transcends boundaries. "Lady Hat" promises to be a celebration of their love for art and each other.

336 Artspace, founded by the couple as a private haven for emerging artists, provides the perfect backdrop for this captivating exhibition. Don't miss the opportunity to witness the magical synergy of film and artistry, where boundaries blur, emotions flow, and creativity knows no bounds. Join us in celebrating love and artistry during Singapore Art Week at 336 Artspace, where "Lady Hat" awaits your discovery.
Admission Rule
Suitable for all ages, everyone is welcomed
Events That Match Your Vibe
Be The First To Catch the Hottest Events
Why settle for the ordinary?
Don't wait in line. Get the newest and hottest event updates sent to you!