The Affordable Art Fair is back for its 14th Singapore edition, and it's bigger and better than ever! From 10 to 12 November 2023, the fair will showcase thousands of original contemporary artworks by over 700 artists and over 80 galleries from 18 countries.
Established 24 years ago by Will Ramsay, the Affordable Art Fair has transformed the art landscape with its vibrant and approachable take on art appreciation. Spanning the globe, the fair graces 11 cities with 14 events, including locations like London, Brussels, New York, Stockholm, Amsterdam, Hamburg, Singapore, Hong Kong, Shanghai, Melbourne, and Sydney.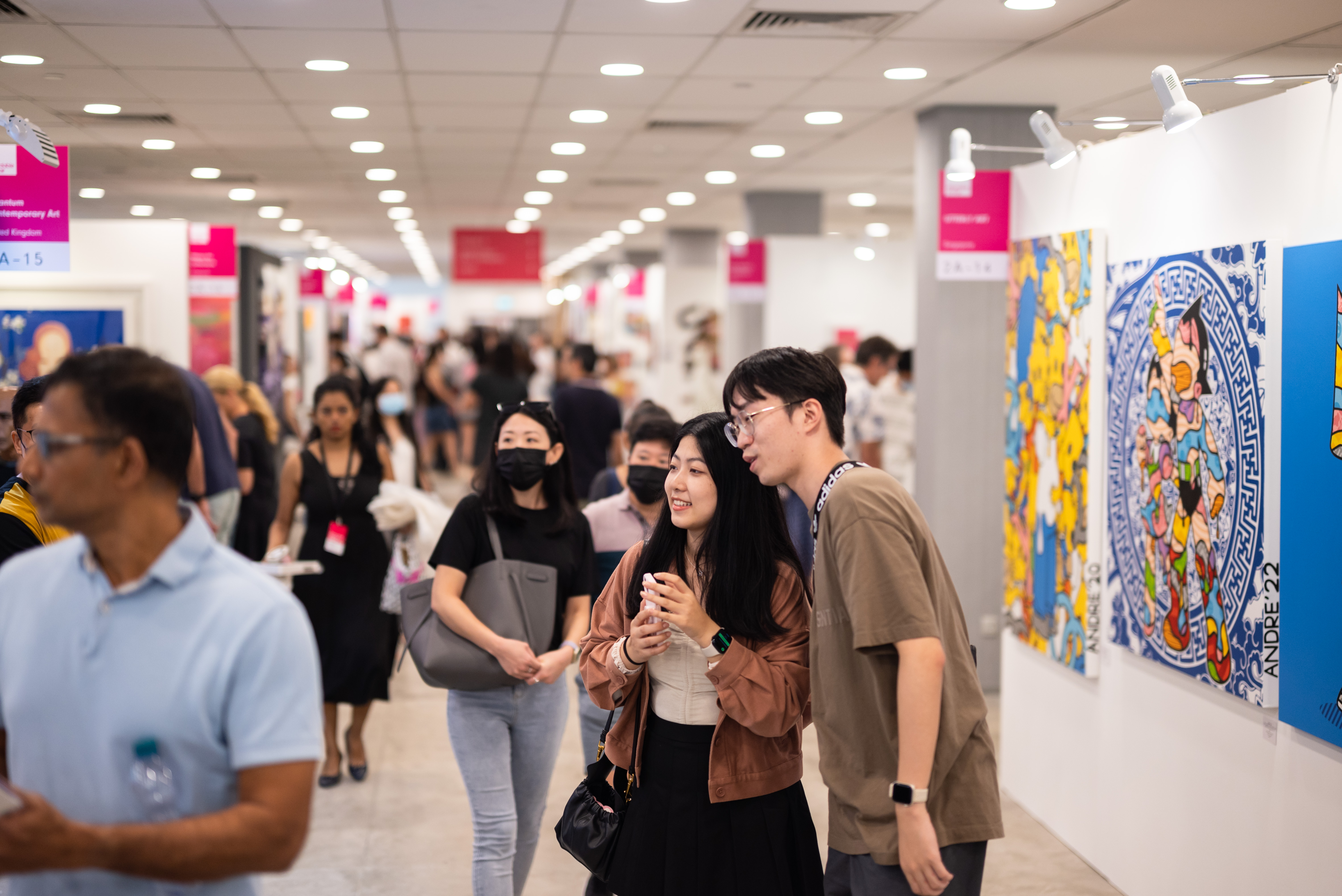 Admire art from established galleries all across the globe.
With all artworks priced under S$15,000 and 75% of the artworks priced below S$7,500, the Fair is the perfect place to start or grow your art collection, or to simply discover the joy of art ownership.
What to expect:
The Affordable Art Fair Singapore is a vibrant and welcoming event, perfect for art lovers of all levels. Whether you're a seasoned collector or just starting out, you'll find something to love at the fair.
This year's fair showcases an exceptional array of galleries, ranging from local galleries like Artredot, Art Forum, Wasuka Art, Serenity Gallery, Maya Gallery, and Straits Gallery, to the contemporary flair of Alessandro Berni (USA) and Beautifully Made (Singapore) to the avant-garde masterpieces of SMART SHIP GALLERY (Japan) and COSPACE (China).
Here are some of the things you can expect to do at the Affordable Art Fair Singapore 2023.
1. Make It A Family Art Day Out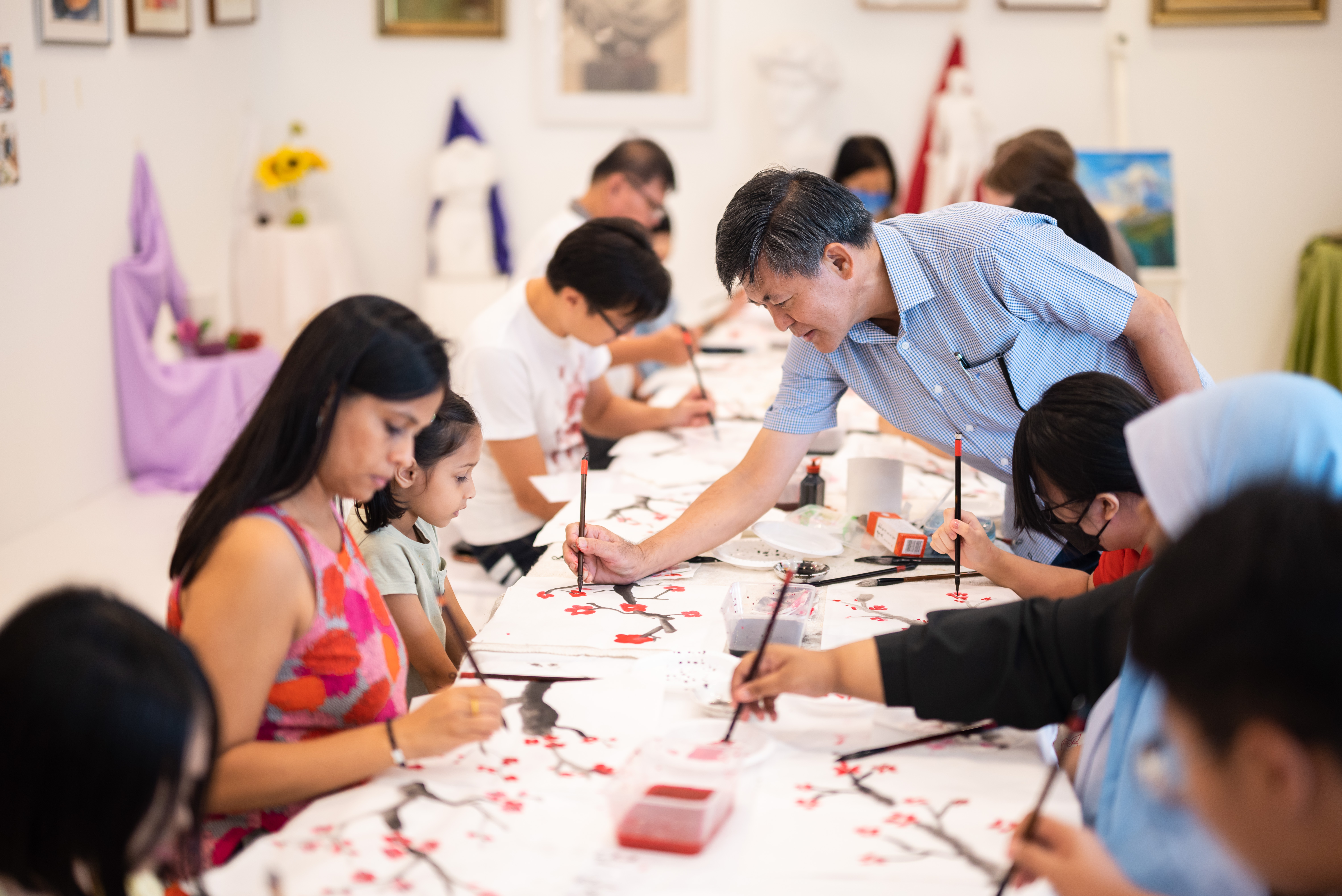 Bring out your artistic spirit with exciting workshops for folks of all ages.
Alongside the collection of artworks, the Fair creates a fun and accessible atmosphere for the whole family with art programmes for all ages, including art workshops for children and adults in the Creative Hub, art installations and guided tours. Take a break, grab a bite or have a drink from a selection of food options. Children aged 16 and under enjoy free admission.
2. Arty-Licious Evening
For those looking to unwind after the work week and do some good, Arty-Licious Evening is a charity night on Friday, 10 November from 6pm - 9pm. With music and engaging art activities, visitors can enjoy an evening of art appreciation in a festive environment. $2 from every Arty-Licious Evening ticket sold will be donated to the Singapore Cancer Society (SCS) in support of cancer patients.
3. Meet and Talk To The Artists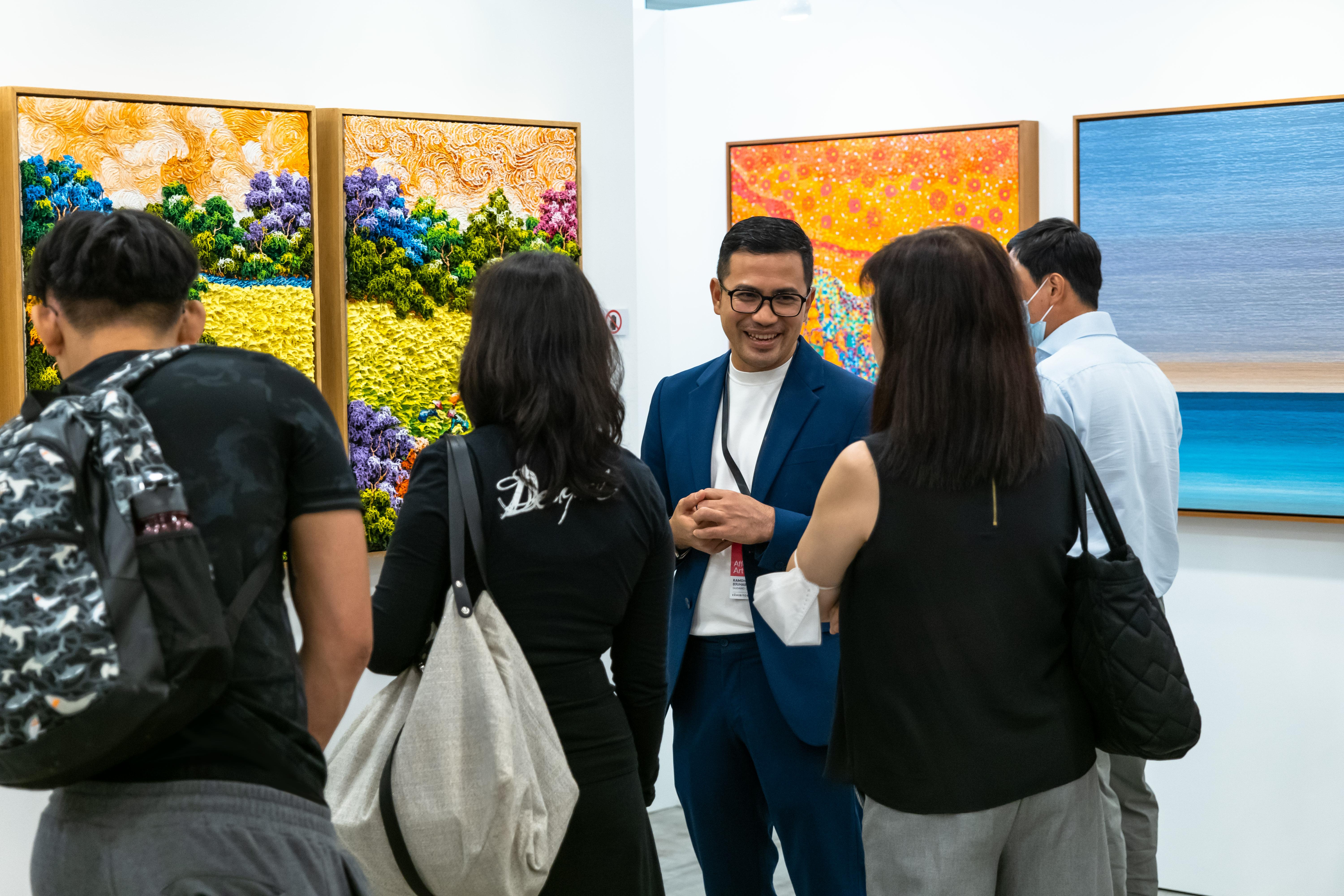 Dive deep into the various paintings through casual conversations with the artists and curators onsite.
Apart from browsing a wide selection of original contemporary artworks, including paintings, sculptures, photography, and prints, you can also talk to the artists and gallery owners who are showcasing their work. You will be able to level up on your art appreciation and approach your art collection more meaningfully.
4. Spot Trends And Emerging Artists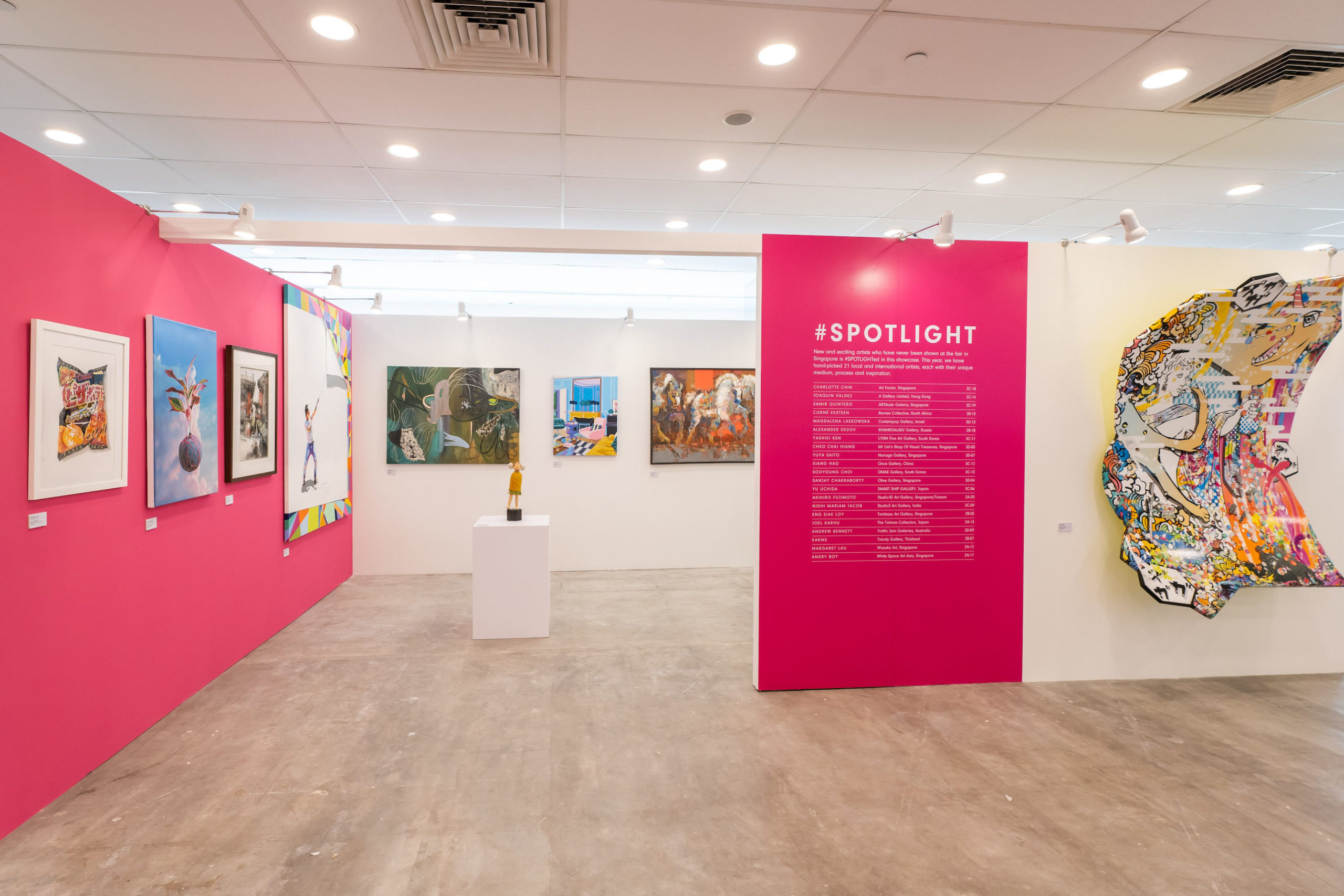 Check out and support new and emerging artists from Singapore and around the world.
The ever-popular #SPOTLIGHT section showcases new artists to the fair, providing visitors the chance to purchase work from emerging talent, supporting them to create even more! This year's edition demonstrates new and different ways of seeing RGB – Red, Green, Blue – through a curator's pick of 16 stunning pieces by artists from all over the world, including Singapore's own Nick Chin (Booth 3C-18), Yuttana Chompupuen of Thailand (Booth 3C-10), and John Bartlett of the United Kingdom (Booth 3D-01).
Discover the vibrancy of art across the globe at the Affordable Art Fair 2023
Whether you're a collector or simply looking to appreciate the beauty of art, the Affordable Art Fair 2023 is the perfect place to uncover the many different works of emerging talents and esteemed artists, all in one place.
Affordable Art Fair 2023 runs from 10 to 12 November 2023 at F1 Pit Building, 1 Republic Boulevard, Singapore 038975. Opening hours are from 11am to 6pm on Friday and Sunday, and 11am to 7pm on Saturday. Tickets are priced from $12.
Catch Arty-Licious Evening on 10 November 2023 from 6pm to 9pm. Tickets are priced at $28.
Enjoy $3 off all tickets exclusively for Catch members with promo code <RCATCH3OFF>.
All images are credited to the Affordable Art Fair and depicts the 2022 edition of it.