What could possibly go wrong with a Singaporean company taking on a legendary American musical about Jazz Age Berlin being trampled beneath the bootheels of the nascent Nazi state?
Our apprehension was not unfounded. This is after all a western musical canon first staged in 1966, with a complex book and difficult song and dance numbers that would have had the best choreographers tearing their hair out.
Surely we can't expect a tiny, young Asian country to possess a talent pool large enough to fill a cast who are required to sing, dance, act AND carry off a passable transatlantic accent—never mind German-accented English like in Cabaret.
We are pleased to report that our fears were conclusively crushed beneath stiletto-heeled feet.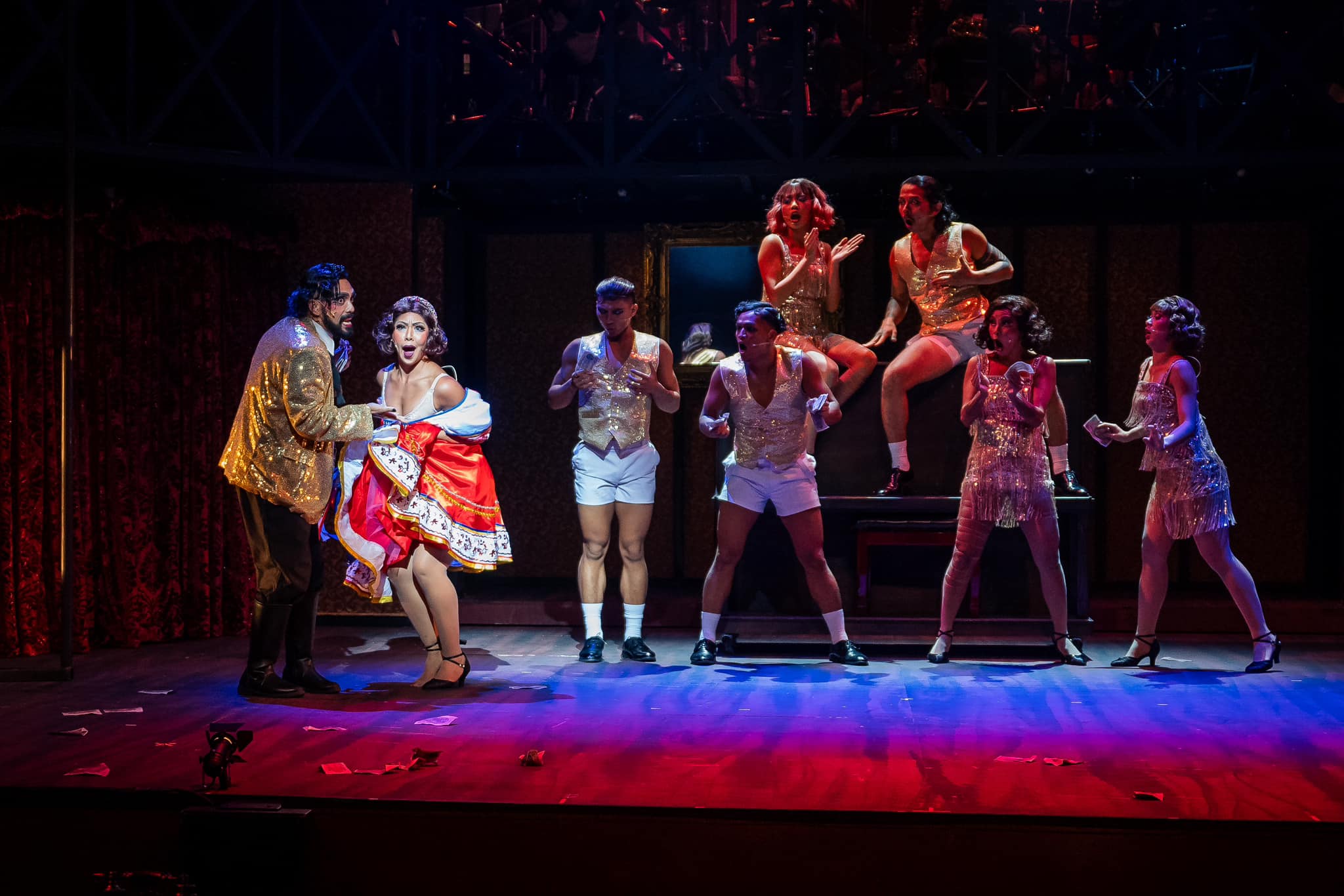 Mischievous and bold, Cabaret is a stellar production that will captivate through their set design and dynamic cast.
The dancing in Cabaret is possibly the most muscular we have ever seen in a Singapore musical, choreographer Lisa Keegan's artistic choices are high-octane, original and very bold. She must obviously have had the confidence that this amazing ensemble could pull off the superhuman moves she charts for the show. Not only that, this bunch of newly-minted triple threats can act—and sing!—in German accents, vizout makink zer show feel like some lost episode of zat old British sitcom 'Allo 'Allo.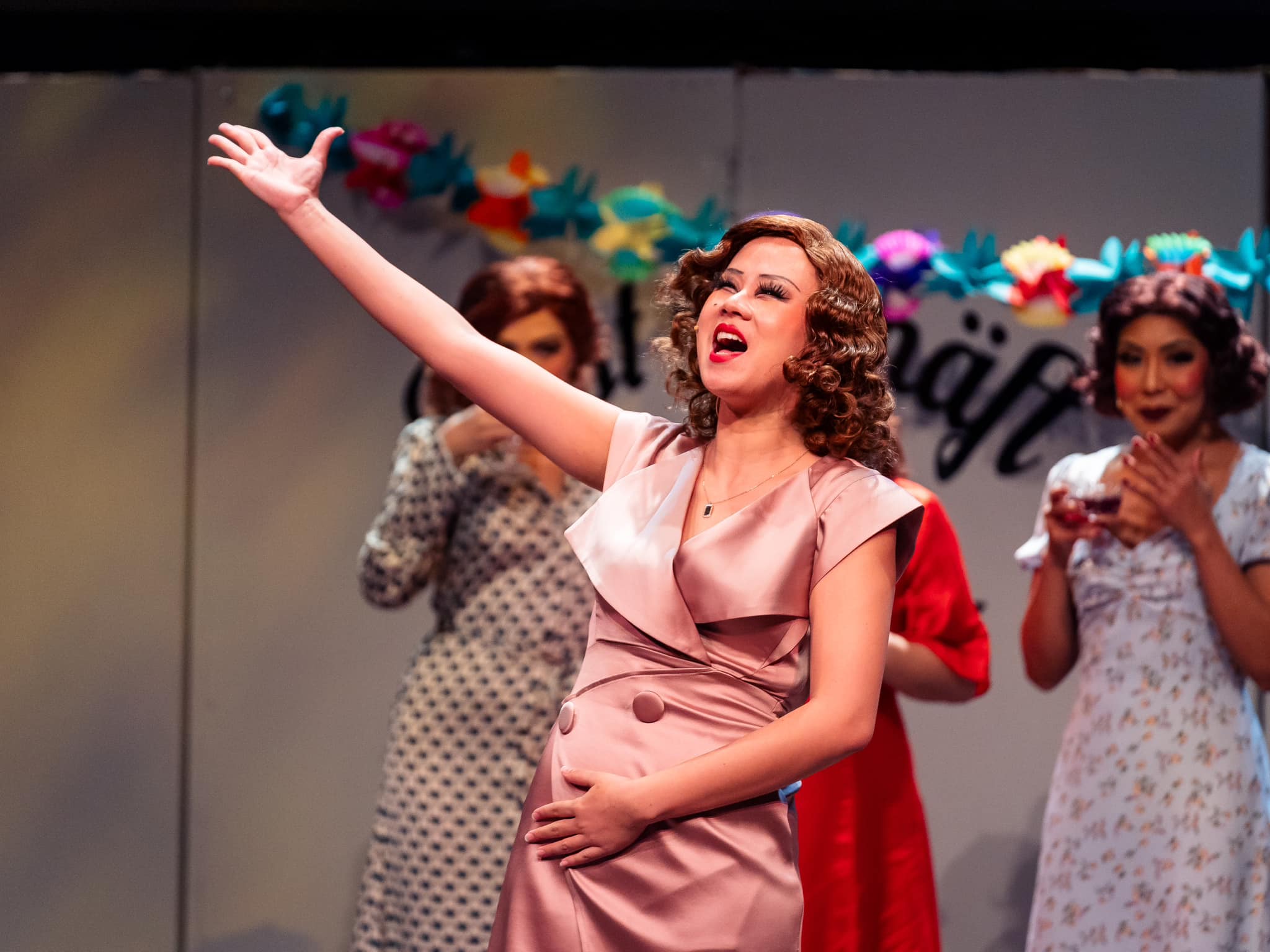 What's a full production without lots of drama with a touch of heart?
A special mention must also be made of Vanessa Kee's portrayal of working girl Fraulein Kost, who is normally played for laughs, albeit tinged with tragedy. Kee added a darkness towards the show's denouement that felt like a knife slid between one's ribs.
Giant props also to Siti Khalijah Zainal, also known as Siti K, as Fraulein Schneider, the lonely landlady who forgoes her chance at love in order to just survive. Siti K is one of those rare chameleons who really becomes someone new in every role.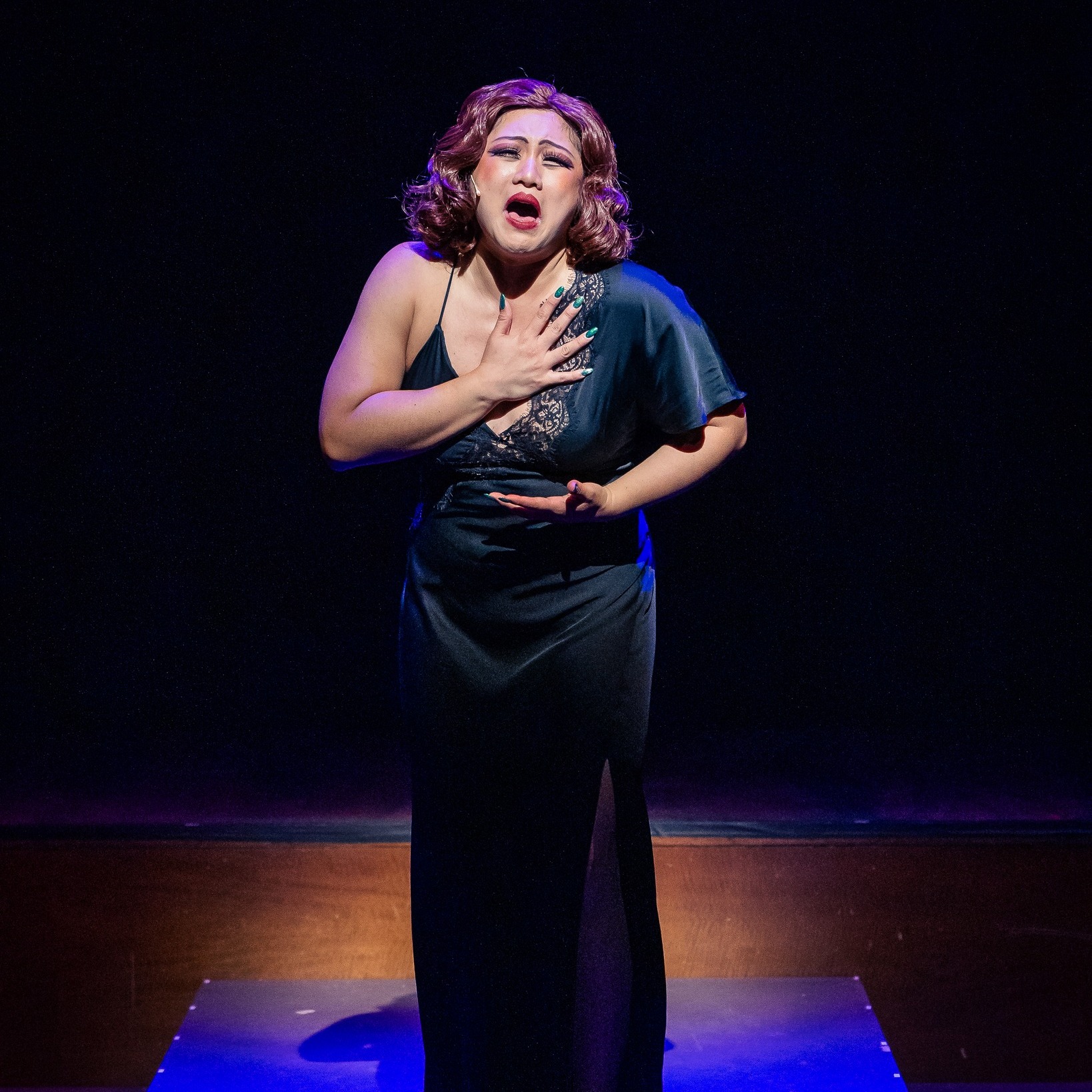 Bringing powerful vocals and a heartrending story with her voice is powerhouse Kimberly Chan.
As for the singers, Kimberly Chan as the moth-to-the-flame showgirl Sally Bowles powerfully and simultaneously conveys despair and desperation in her rendition of one of musical theatre's most recognisable songs, Life is a Cabaret.
But as with every production of Cabaret, the bouquet must go to the Emcee—who isn't just a character, he is also a one-man chorus and symbol of the state's dissolution. Alan Cumming's puckish and nihilistic Emcee in the famous 90's Donmar Warehouse production has cast a long shadow over subsequent portrayals.
We dare say we prefer Dwayne Lau's interpretation—his almost Mephistophelean Emcee greets mankind's inevitable fall with a fierce, defiant, almost heroic glee. His understated flourish in the show's final scene elicited an audible gasp from the audience, followed by a standing ovation.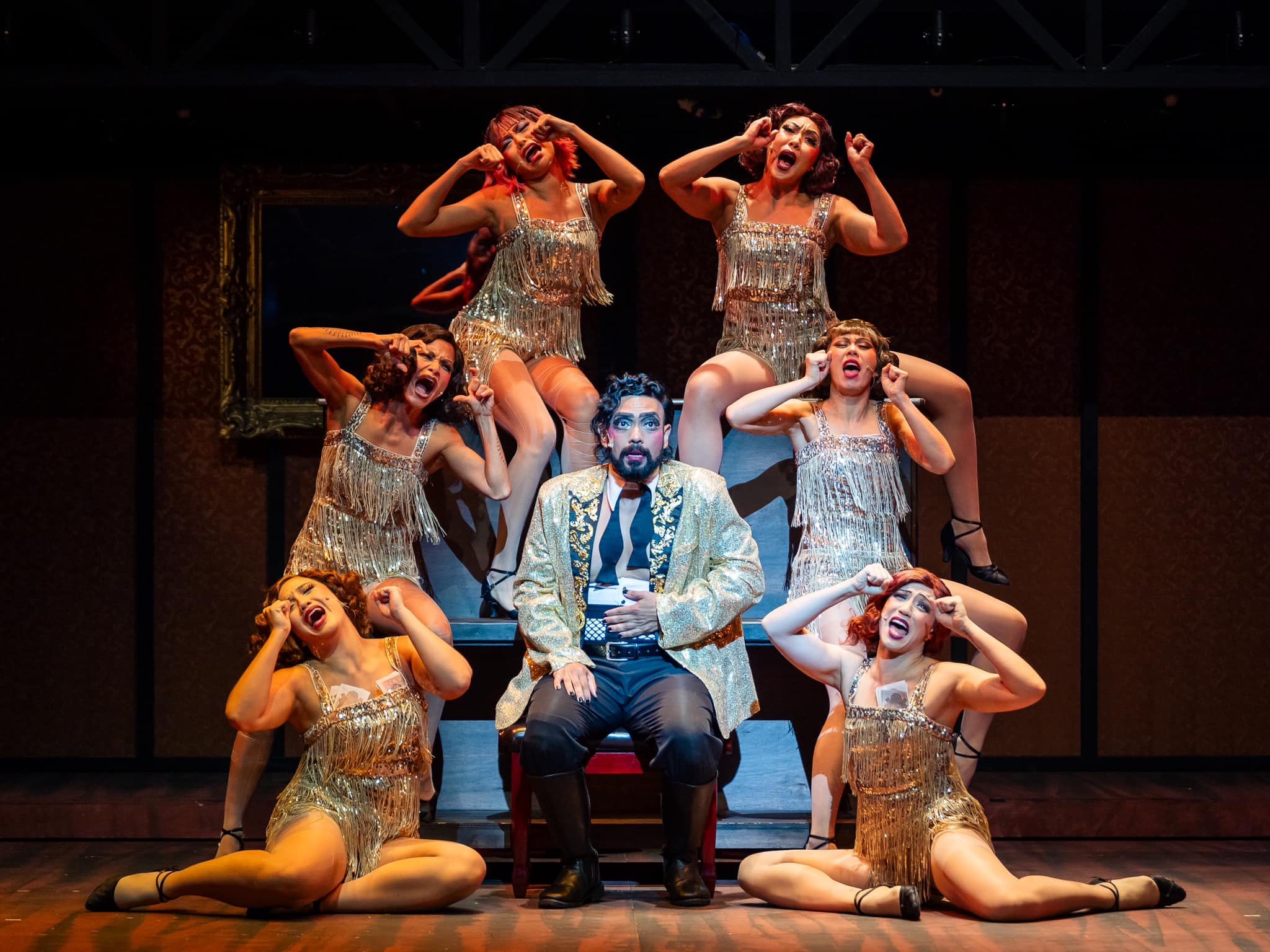 A performance that's 100% worthy of its standing ovation! This is one hot production you wouldn't want to miss.
Sing'theatre's production of Cabaret is one gigantic mic drop, announcing to the world that Singapore can deliver a world-class production of anything in the Western canon if it so wishes.
And anyone watching this can no longer think of director Hossan Leong as simply a charming comedian and game show host—he is clearly also a top-tier director. His interpretation of Cabaret rivals or surpasses anything you may have watched on Broadway or the West End. It is so good it deserves to run for years or at least tour the region.
Now that we have had a moment to catch our breath, let us paraphrase the show's Emcee and say. Wilkommen, what good is sitting alone in your room? Come watch this Cabaret.
Cabaret runs from now till 15 October 2023 at the Drama Centre Theatre. Tickets are priced from $40. But wait, there's more! Catch members get to enjoy an exclusive 10% off tickets using special promo code <KITKATCLUB10> before checkout.
All images are credited to Sing'theatre.