Into the Woods is Stephen Sondheim and James Lapine's much-loved musical retelling of classic fairy tales, and Pangdemonium's production positively crackles with wit and intelligence.
The story begins like a snarky pantomime—intertwining Cinderella, Rapunzel, Little Red Riding Hood, Jack and the Beanstalk and other fairy tales into a single story about wish fulfilment. The protagonists are a Baker and his Wife, who are told by a Witch that they will not be able to have a child unless they go into the woods and procure several iconic artefacts for her, namely:
"One: the cow as white as milk,
Two: the cape as red as blood,
Three: the hair as yellow as corn,
Four: the slipper as pure as gold."
It's a jolly romp with winking asides about the ridiculous aspects of these hoary old stories, with many laugh-out-loud moments.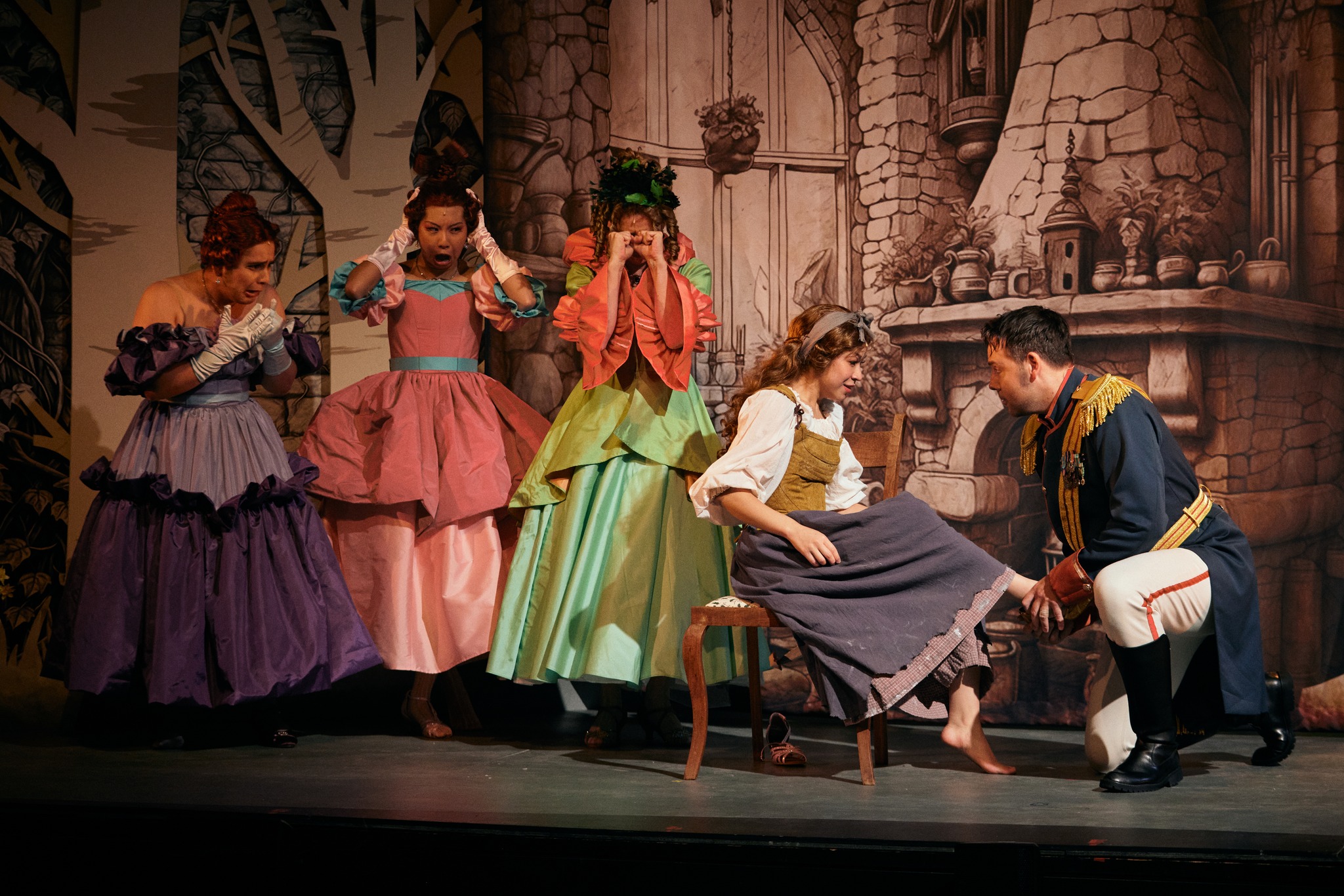 What happens after the "happily ever after"? Into The Woods brings their quirky take to the tales of beloved fairytales.
The second half, however, questions the wisdom of encouraging kids to wish for, well, fairy tale endings. The various characters learn that, in real life, stories rarely conclude with a simple "And they all lived happily ever after". Life is a continuum, and complications and unintended consequences can lead to endings that are more grim than Grimm.
Into the Woods is NOT an easy work to mount—especially for the actor-singers—and it is impressive how Pangdemonium's stellar cast pulls it off.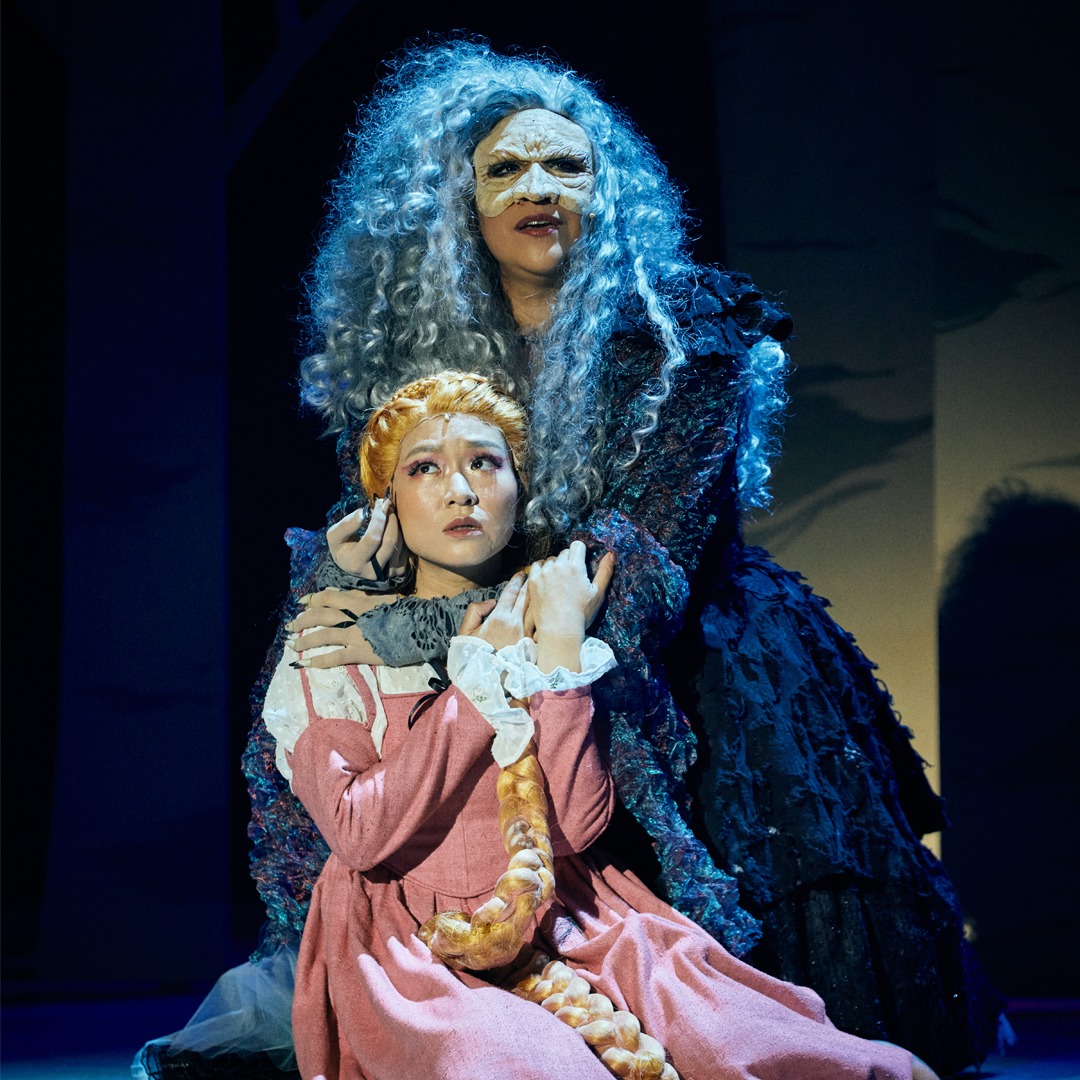 They say witches are the villains in stories, but is that the case for Into The Woods?
Standouts are Mina Ellen Kaye as the ruthless yet sympathetic Witch, Benjamin Chow as the Baker, Nathania Ong as Cinderella (if Chow and Ong's emotionally conflicted powerhouse rendition of 'No One Is Alone' does not make you tear up, you have a heart of stone), and Andrew Marko's distinctive, husky singing voice in his performance as Jack.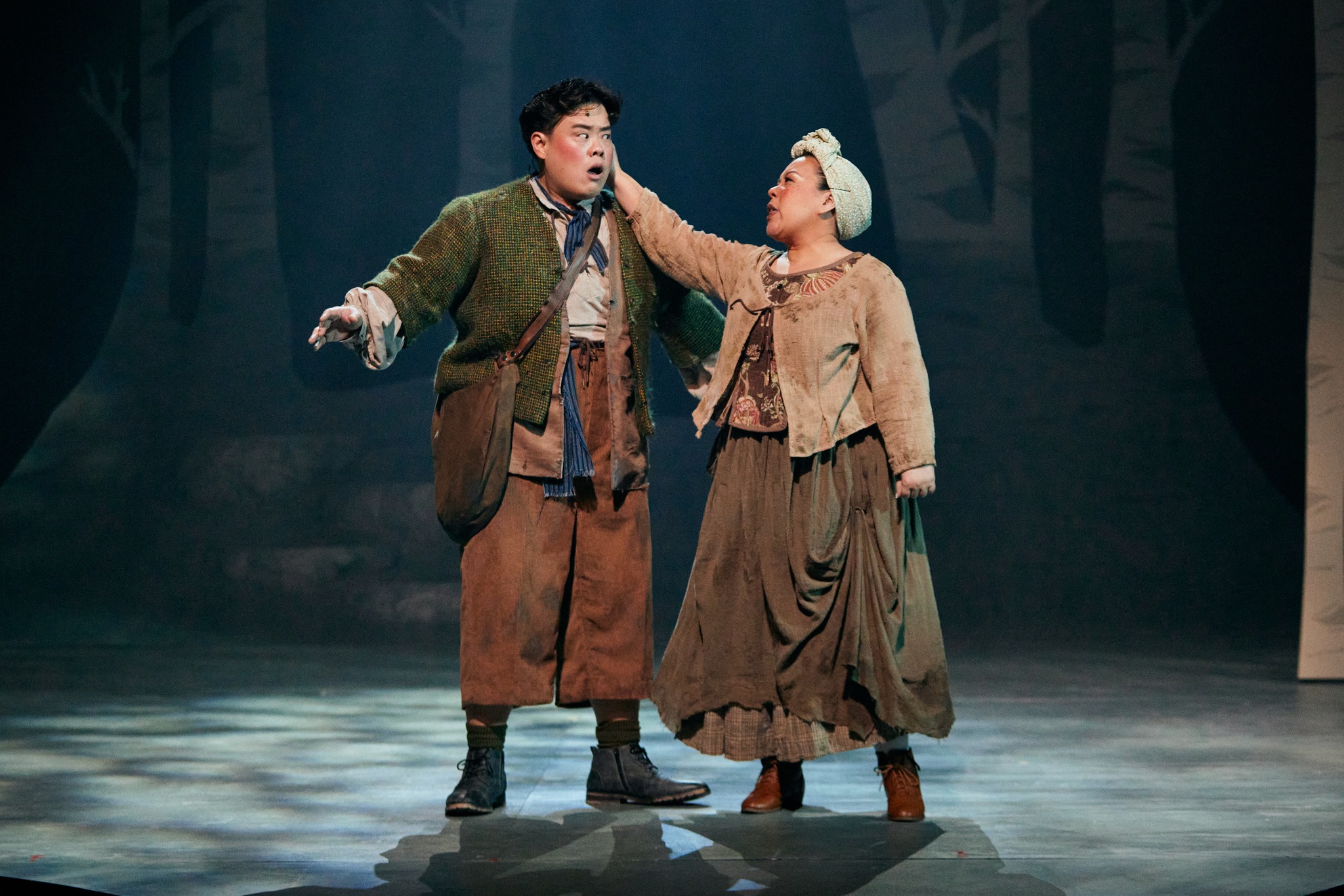 Talents at both acting and belting out original tunes, the cast of Into The Woods were able to draw audiences into the story's plot.
Musical theatre buffs in Singapore are currently enjoying an embarrassment of riches—with shows opening almost every weekend. What is especially noteworthy is how local productions have stepped up their game, offering authentic performances that are impressive in their own right. Like Sing'Theatre's recent Cabaret, the current crop of shows features talents that can hold their own against official touring casts and sometimes even the flagship productions themselves.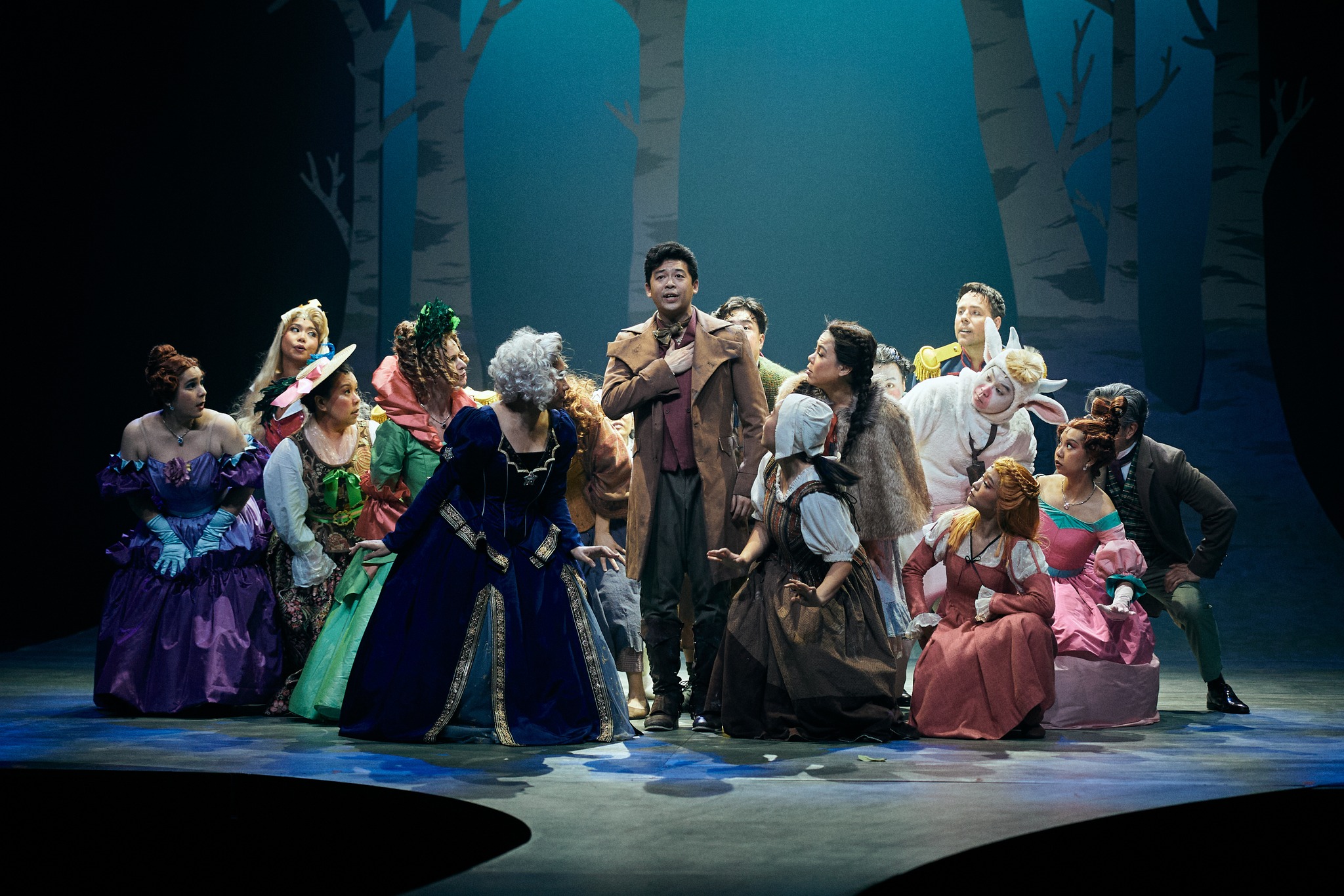 Can you spy Andy Yew's Milky White the Cow? Definitely a quirky character not to be missed!
Pangdemonium's Into the Woods seems much more enjoyable than the celeb-packed 2014 Disney movie adaptation, and dare we say, even the original Broadway production with Bernadette Peters. We attribute this to director Tracie Pang's many clever decisions, like staging the rescue of Little Red Riding Hood from the Big Bad Wolf from behind a scrim, like some wayang kulit scene. However, the most genius choice has to be making Milky White the Cow (played by Andy Yew) an actual character instead of a prop or puppet. Yew's hilarious performance even threatened at points to upstage the human characters, and was definitely a hit with the kids in the audience.
Into The Woods is an exceptional work, combining gags and zingers with cerebral and moving observations about life, set to exceptionally beautiful and intricate music. It should also be watched on stage for the full effect, and Pangdemonium's excellent cast and musicians provide the perfect reason and opportunity for the whole family to do so. During the curtain call, artistic director Adrian Pang (who also plays the Narrator), said seats were nearly sold out—so if you want to see Into the Woods, better buy tickets—chop-chop!
Fall down the rabbit hole and Into The Woods from now till 12 November 2023 at the Singtel Waterfront Theatre at Esplanade. Tickets are priced from $35.
All images are credited to Pangdemonium.